Bandslam
2009 MOVIE - BluRay / DVD Release Date:
March 16, 2010
Below you'll find out when does «Bandslam» movie come out on dvd, blu-ray & online video streaming. Also discover where to buy & when to rent it in redbox, netflix, blockbuster, itunes, amazon & google play.

DVD RELEASE DATES:

THIS MOVIE IN THEATERS:

TRENDING Comedy Films:
Synopsis:
A gifted young singer-songwriter recruits the new kid in town to manage her fledgling rock band in this music-driven comedy starring Vanessa Anne Hudgens and Gaelan Connell. Charlotte Banks (Aly Michalka) has what it takes to be a true rock star, and with the battle of the bands approaching she's determined to win. Her chief opponent in the upcoming competition is none other than her egotistical ex-boyfriend Ben (Scott Porter). Ben may be cocky, but there's no denying his charisma when he takes the stage. With a little help from new arrival Will Burton (Connell), Charlotte's band begins to develop a unique sound and starts writing some original songs. Meanwhile, as Will and singer/guitarist Sa5m (Hudgeons) start to make a love connection, disaster strikes, and the band is forced to choose between conceding the competition or standing tall and finally living up to their true potential.
«Bandslam» Buy & Online Streaming:
Movie release dates are subject to change and we verify them often.
Amazon Instant Video
Check
«Bandslam» Rental Release Dates:
Redbox
DνD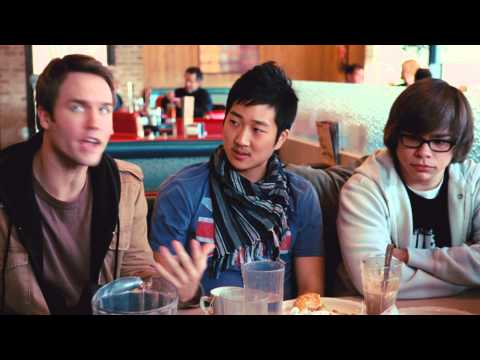 Average:

68

% out of

100

113,318
* Point your mouse on the rating to see details.