Thunder Soul

(2010)
DVD Release Date:
January 31, 2012
(USA & Canada)
Below you'll find out when does «Thunder Soul» movie come out on dvd, blu-ray & online video streaming. Also when to buy or rent it in redbox, netflix, blockbuster, itunes, amazon & google play.
MOVIE DETAILS:
#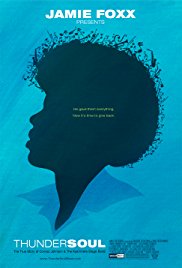 Director:
Mark Landsman
Starring:
Craig Baldwin
,
Jamie Foxx
,
Craig Green
In the 1970s, band leader Conrad "Prof" Johnson made history when he turned an inner-city Houston high school's mediocre jazz band into a legendary funk powerhouse. Now his students plan to pay a tribute to their now 92 year old Professor.
«Thunder Soul» DVD DATES & Places:
for Netflix, Blockbuster & Google Play video releases see - Film Rental Dates.
iTunes
Digital


Watch Movie Trailer
10,770 views
Plot Summary: Presented by Jamie Foxx, Thunder Soul follows the extraordinary alumni from Houston's storied Kashmere High School Stage Band, who return home after 35 years to play a tribute concert for the 92-year-old "Prof," their beloved band leader who broke the color barrier and transformed the school's struggling jazz band into a world-class funk powerhouse in the early 1970s
You might also like...
1.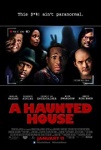 2.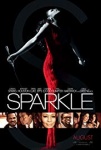 3.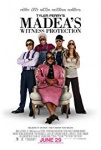 4.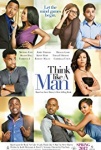 5.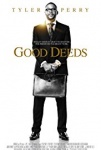 FILM RATINGS: IMDb Rating:
YaHoo! Movies:
RTomatoes:
Fandango:
MetaCritic: