John Carter
2012 MOVIE - BluRay / DVD Release Date:
June 5, 2012
Below you'll find out when does «John Carter» movie come out on dvd, blu-ray & online video streaming. Also discover where to buy & when to rent it in redbox, netflix, blockbuster, itunes, amazon & google play.

DVD RELEASE DATES:

| | |
| --- | --- |
| US / Canada: | June 5, 2012 |
| UK: | Not Determined |
| Australia: | Not Determined |

THIS MOVIE IN THEATERS:

TRENDING Action Films:
Synopsis:
From filmmaker Andrew Stanton comes John Carter-a sweeping action-adventure set on the mysterious and exotic planet of Barsoom (Mars). John Carter is based on a classic novel by Edgar Rice Burroughs, whose highly imaginative adventures served as inspiration for many filmmakers, both past and present. The film tells the story of war-weary, former military captain John Carter (Taylor Kitsch), who is inexplicably transported to Mars where he becomes reluctantly embroiled in a conflict of epic proportions amongst the inhabitants of the planet, including Tars Tarkas (Willem Dafoe) and the captivating Princess Dejah Thoris (Lynn Collins). In a world on the brink of collapse, Carter rediscovers his humanity when he realizes that the survival of Barsoom and its people rests in his hands.
«John Carter» Buy & Online Streaming:
Movie release dates are subject to change and we verify them often.
Amazon Instant Video
Digital
«John Carter» Rental Release Dates: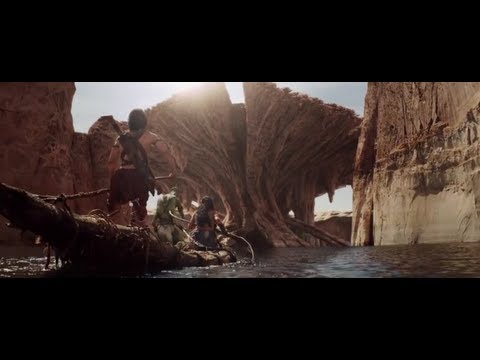 Average:

68

% out of

100

223,728
* Point your mouse on the rating to see details.