The Five-Year Engagement

(2011)
DVD Release Date:
Below you'll find out when does «The Five-Year Engagement» movie come out on dvd, blu-ray & online video streaming. Also when to buy or rent it in redbox, netflix, blockbuster, itunes, amazon & google play.
MOVIE DETAILS:
#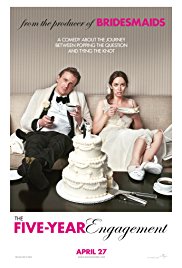 «The Five-Year Engagement» DVD DATES & Places:
for Netflix, Blockbuster & Google Play video releases see - Film Rental Dates.
iTunes
Digital

Watch Movie Trailer
75,191 views
Plot Summary: The director and writer/star of Forgetting Sarah Marshall reteam for the irreverent comedy The Five-Year Engagement. Beginning where most romantic comedies end, the new film from director Nicholas Stoller, producer Judd Apatow (Knocked Up, The 40-Year-Old Virgin) and Rodney Rothman (Get Him to the Greek) looks at what happens when an engaged couple, Jason Segel and Emily Blunt, keeps getting tripped up on the long walk down the aisle.
You might also like...
1.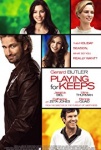 2.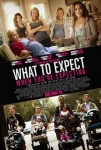 3.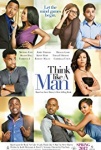 4.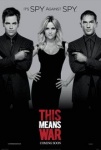 5.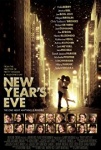 FILM RATINGS: IMDb Rating:
YaHoo! Movies:
RTomatoes:
Fandango:
MetaCritic: