High School

(2010)
DVD Release Date:
September 4, 2012
(USA & Canada)
Below you'll find out when does «High School» movie come out on dvd, blu-ray & online video streaming. Also when to buy or rent it in redbox, netflix, blockbuster, itunes, amazon & google play.
MOVIE DETAILS:
#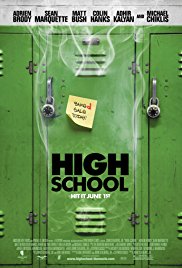 Director:
John Stalberg
Starring:
Matt Bush
,
Sean Marquette
,
Adrien Brody
A high school valedictorian who gets baked with the local stoner finds himself the subject of a drug test. The situation causes him to concoct an ambitious plan to get his entire graduating class to face the same fate, and fail.
«High School» DVD DATES & Places:
for Netflix, Blockbuster & Google Play video releases see - Film Rental Dates.
iTunes
Digital

Watch Movie Trailer
15,015 views
Plot Summary: The day after soon-to-be valedictorian Henry Burke (Matt Bush) takes a hit of the chronic for the first time, his school principal (Michael Chiklis) institutes a zero tolerance drug policy and administers a mandatory drug test for all students. Henry has two options: fail and lose his college scholarship, or team up with his stoner friend Breaux (Sean Marquette) to beat the system. They steal a high powered ganja from law student-turned-drug-dealer Psycho Ed (Adrien Brody) and spike the school's bake sale brownies, getting the whole school-faculty included-completely stoned out of their minds. But with the student body getting higher and higher with every brownie, and a pissed-off Psycho Ed on their tails for stealing his stash, they must find a way to keep their half-baked plan from going up in smoke.
You might also like...
1.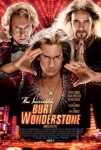 2.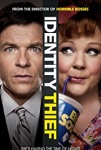 3.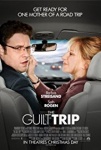 4.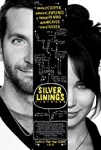 5.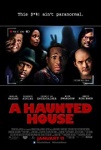 FILM RATINGS: IMDb Rating:
YaHoo! Movies:
RTomatoes:
Fandango:
MetaCritic: