Step Up 4: Revolution

(2012)
DVD Release Date:
Below you'll find out when does «Step Up 4: Revolution» movie come out on dvd, blu-ray & online video streaming. Also when to buy or rent it in redbox, netflix, blockbuster, itunes, amazon & google play.
MOVIE DETAILS:
#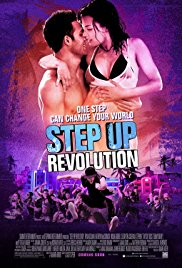 Director:
Scott Speer
Starring:
Kathryn McCormick
,
Ryan Guzman
,
Adam G. Sevani
Emily arrives in Miami with aspirations to become a professional dancer. She sparks with Sean, the leader of a dance crew whose neighborhood is threatened by Emily's father's development plans.
«Step Up 4: Revolution» DVD DATES & Places:
for Netflix, Blockbuster & Google Play video releases see - Film Rental Dates.
iTunes
Digital


Watch Movie Trailer
107,286 views
Plot Summary: Step Up Revolution is the next installment in the worldwide smash Step Up franchise, which sets the dancing against the vibrant backdrop of Miami. Emily (Kathryn McCormick) arrives in Miami with aspirations of becoming a professional dancer and soon falls in love with Sean (Ryan Guzman), a young man who leads a dance crew in elaborate, cutting-edge flash mobs, called "The Mob." When a wealthy business man threatens to develop The Mob's historic neighborhood and displace thousands of people, Emily must band together with Sean and The Mob to turn their performance art into protest art, and risk losing their dreams to fight for a greater cause.
You might also like...
1.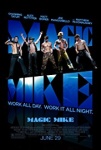 2.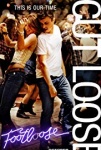 3.
FILM RATINGS: IMDb Rating:
YaHoo! Movies:
RTomatoes:
Fandango:
MetaCritic: