Lay the Favorite

(2012)
DVD Release Date:
| | |
| --- | --- |
| USA / Canada: | March 5, 2013 |
| UK: | Not Determined |
| Australia: | Not Determined |
Below youíll find out when does «Lay the Favorite» movie come out on dvd, blu-ray & online video streaming. Also when to buy or rent it in redbox, netflix, blockbuster, itunes, amazon & google play.
MOVIE DETAILS:
#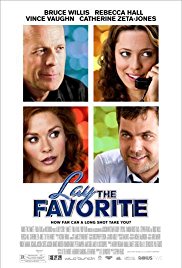 Director:
Stephen Frears
Starring:
Rebecca Hall
,
Bruce Willis
,
Vince Vaughn
Beth, a Las Vegas cocktail waitress, falls in Dink, a sports gambler who swoons for her as she proves to be something of a gambling prodigy, earning the initial ire of Dink's wife, Tulip.
«Lay the Favorite» DVD DATES & Places:
for Netflix, Blockbuster & Google Play video releases see - Film Rental Dates.
iTunes
Digital


Watch Movie Trailer
19,174 views
Plot Summary: Beth Raymer (Hall) leaves behind her life as a stripper in Florida and heads to Las Vegas to realize her dream: being a cocktail waitress in a glitzy casino. But, when her career goals donít pan out, she falls in with Dink (Willis), a kind and idiosyncratic sports gambler. Beth wins Dinkís admiration when she shows herself to be something of a gambling prodigy, but she also wins the ire of Dinkís wife, Tulip (Zeta-Jones), when her relationship with her boss seems to extend beyond the professional. Based on a true story, LAY THE FAVORITE is a heartfelt comedy of finding friendship in the least likely places.
You might also like...
1.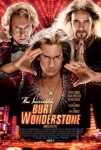 2.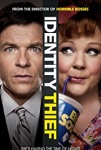 3.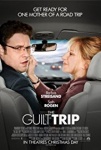 4.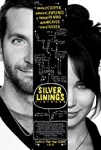 5.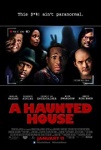 FILM RATINGS: IMDb Rating:
YaHoo! Movies:
RTomatoes:
Fandango:
MetaCritic: