Letters to God
2010 MOVIE - BluRay / DVD Release Date:
August 10, 2010
Below you'll find out when does «Letters to God» movie come out on dvd, blu-ray & online video streaming. Also discover where to buy & when to rent it in redbox, netflix, blockbuster, itunes, amazon & google play.
DVD RELEASE DATES:
THIS MOVIE IN THEATERS:
TRENDING Drama Films: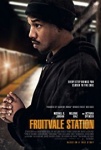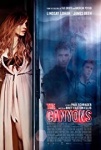 ADVERTISEMENT

Synopsis:
This family drama follows the true story of a young boy whose life is put on the line when he is diagnosed with cancer. Through his letters to God about the confusion and faith that come with his situation, he soon becomes a surprising source of hope and inspiration for those in his neighborhood -- including a substitute mailman, whose life becomes surprisingly mixed up in the ordeal.
«Letters to God» Buy & Online Streaming:
Movie release dates are subject to change and we verify them often.
Amazon Instant Video
Check
«Letters to God» Rental Release Dates:
Redbox
DνD

Average:

62

% out of

100

21,514
* Point your mouse on the rating to see details.