new dvd releases: march 2012 (Australia)
March 7, 2012 (Wednesday)
1814 days ago
210%
MED
+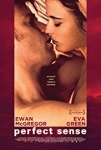 1814 days ago
[2011] Romance, Sci-Fi
Susan (Eva Green), an expert in epidemics who, after having her heart broken, sees a patient who has lost the ability to smell anything after an unexpected crying jag. Turns out there is a small percentage of people who are experiencing emotional upheavals and then losing one or more of their senses....
March 15, 2012 (Thursday)
1806 days ago
125%
BIG
+ 1806 days ago
[2011] Comedy
Budget: $5 million
Ned is an organic farmer who is just a little bit behind the curve when it comes to getting his life together. After his girlfriend dumps him and boots him off the farm, his three sisters come to his rescue each taking turns at housing him....
March 29, 2012 (Thursday)
1792 days ago
143%
BIG
+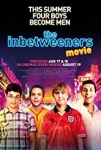 1792 days ago
[2011] Comedy, Teen
Budget: $7 million
Four socially troubled 18-year-olds from the south of England go on holiday to Malia....