Site News : :
Hey guys, we're looking for ways to make this site better, so it's time for your
feedbacks
!!!
Pacific Rim
(2013) - DVD Release Dates
132 min -

Action

,

Sci-Fi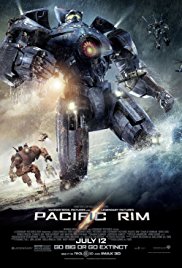 USA:
«Pacific Rim» dvd release date has been set for
October 15, 2013
. Find out when this film come out for sale/rent at redbox, netflix, itunes & amazon.
Sometimes dates change and to stay up-to-date you can follow this film inside your watchlist.
Around the World:
Don't miss «Pacific Rim» on dvd when it comes out in Australia, New Zealand, South Africa, India, Germany, Holland, Ireland & Scandinavia.
New & Upcoming

Warner Bros.

Releases:
Copyright © 2012-2014 OnDVDReleases.com